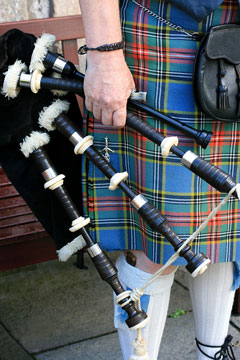 Heralded by poets, writers and bards for its romantic landscape, indescribable mystique, calm splendor, and rugged landscape, Scotland is a destination high on the list of many travelers.

Scotland, which covers more than 30,000 miles, is made up of a mainland and almost 800 islands. One of the draws of Scotland is its varied landscape.

Scotland is best visited between April and September, and you will most likely have the best weather in May, June, and September. July and August are warm but can also be fairly wet, while in December, you are unlikely to see the sun at all.

So where should you go in Scotland? If you enjoy cities, Edinburgh is one of Europe's finest. In addition to a cosmopolitan atmosphere and multicultural feeling, Edinburgh is situated in an area comprised of cold volcanic peaks, breathtaking gorges, and beautiful vistas. Top tourist attractions in Edinburgh include Edinburgh Castle, Edinburgh Zoo, St. Giles Cathedral, and the Museum of Scotland. Edinburgh also has Britain's largest stage, the Festival Theater, and its largest theater, the Edinburgh Playhouse. For three weeks in August, the popular Edinburgh Festival takes place.
Glasgow is a mere 48 miles west of Edinburgh, and is a dynamic cultural center in its own right. Things not to miss in Glasgow include the Glasgow Royal Concert Hall, the Gallery of Modern Art at the Royal Exchange Building, and Hampden Park, the country's national soccer stadium. The Glasgow Science Center and Maritime Museum also shouldn't be missed.
If you want to stick close to the cities but still see the countryside, know that it's never far away. Try visiting the Firth of Clyde and the Dunoon Peninsula in the west, or Loch Lomond in the northwest. To explore small villages and rugged coastline, head east to the former county of Berwickshire. The town of Sterling with its Sterling Castle and Old Town Gaol, as well as Blair Drummond Safari Park, is another area in Central Scotland worthy of visiting.
Of course, if you are a golf nut, you must head northeast of Edinburgh to the Kingdom of Fife, where the world-famous St. Andrews golf course is situated.
If you are looking for miles of coastline and seaside resorts, try southwest Scotland and the Borders. The resort town of Troon also boasts a world-class golf course.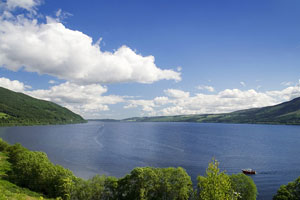 If you are in the mood for rolling countryside, peaceful lakes, and dense forests, Dumfries and Galloway might fit the bill. There are plenty of country houses, castles, gardens, and museums in the area. If you are interested in art, the town of Kirkcudbright is a former artist's colony.
On the East Coast, Aberdeen, Dundee, and Perth all have their share of castles, museums, and cathedrals. Just west of Dundee is the former county of Perthshire, which was the center of the Pictish realm and the northernmost area in Britain occupied by the Romans. Up the coast from Dundee is Carnousie, which is famous among golfers.
From its rugged coastline to its peaceful moors, from its bustling centers to its remote islands, Scotland has something for everyone. The fact that it offers a mixture of vibrant cities and beautiful countryside makes it one of the world's great tourist destinations.
---
Copyright © Scotland-Map.com. All rights reserved.
Scotland Travel Destinations